Get a Free Demo of NovoDS Private Cloud
Run NovoDS Cloud service on your servers and you take full control of your NovoDS deployment, from network security and account management to content publishing and more.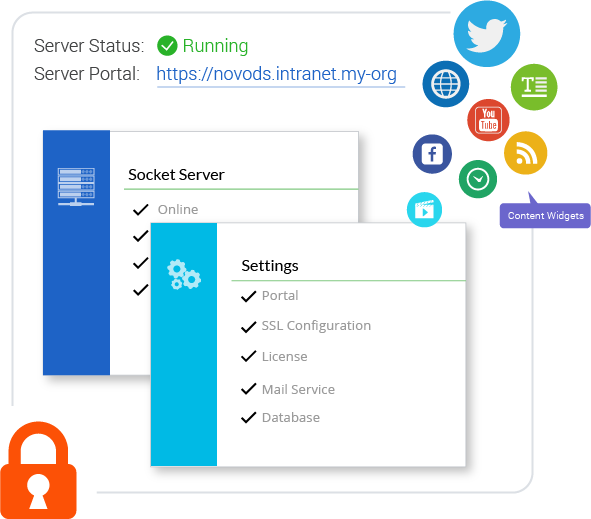 Benefits & Highlights

Intranet Deployment
Utilize existing IT infrastructure, and, no additional costs or processes are required

One-Click Installation
Easy to install and configure, and, no programming skills required

High Security
Manage devices and content within your Intranet

Real-Time Monitoring
Monitor content playback status in real-time

No Client Software
Open your browser and you can manage the entire NovoDS deployment. No additional client software is needed.

Permission Control
Three levels of user roles gives you sufficient flexibility in managing users, devices, and content
System Requirements
Windows OS: Windows 10 64 bits, Windows server 2012 / 2016 64 bits
CPU: Intel Core i5 and +
Hard drive: 5GB and +
Memory: 8 GB RAM and +
Database: MySQL 5.7.25
30-day Free Trial
You can test-drive the full version of NovoDS Private Cloud solution.
No credit card required
Support 3 NovoDS devices
Your data and settings will be preserved when you upgrade your free trial to a paid license